Rejuvenating Your Natural Teeth with Dental Bonding
Do you hesitate to smile because of cracked, chipped, gapped, or discolored teeth? Then dental bonding in our Fountain Valley, California dental practice could be the solution for you. This quick and easy procedure is performed with artistic skill and dental proficiency by Dr. Andrew G. Mortensen. Often as an alternative to porcelain veneers, he can sculpt natural-looking and beautiful new exteriors for your teeth using a quality dental bonding composite resin. This procedure fits perfectly with a total smile makeover.
If you want to learn more about the benefits of dental bonding, contact our practice in Fountain Valley, California today. We are ready to help you achieve your aesthetic goals.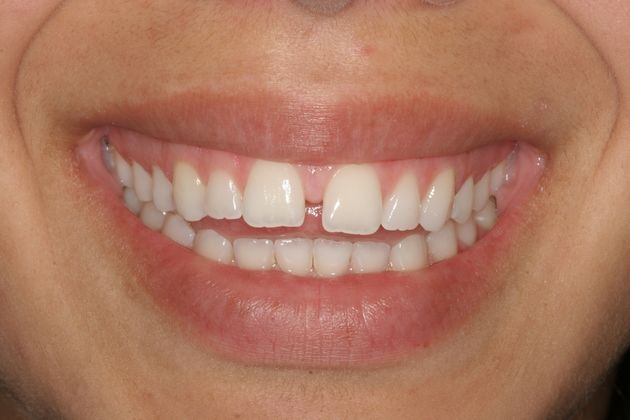 Benefits of Dental Bonding
Dental bonding offers the brilliance and confidence of a beautiful smile with simplicity and comfort. The natural-looking and durable dental material can be used to cover cracks, chips, eroded enamel, and stained or discolored teeth. It can even be used to reduce gaps between teeth, to reshape teeth, or to make teeth more even and uniform. The quality of life benefits of your new smile after dental bonding are priceless, including higher confidence, self-esteem, and comfort in social situations. Dental bonding also provides a protective shell for teeth that are worn down or sensitive to hot and cold.
Dental Bonding Process
After a consultation, Dr. Mortensen will develop to a plan that meets your particular aesthetic needs. The teeth are prepared to maximize the strength of the bond. Then, the dental bonding composite resin is applied to the teeth and artfully sculpted, shaped, and colored to suit your smile. When the shaping process is completed, a high-intensity light is used to harden the resin into a durable and functional cover for your teeth. The dental bonding is then polished to give it a natural-looking sheen. When the process is complete, your smile will be beautiful, functional, and instantly satisfying.
Contact Us for Dental Bonding
If you want more information about the quality-of-life improvements of dental bonding, contact our Fountain Valley dental practice today. Dr. Mortensen strives to give all his California patients the smile they desire.