If you're unhappy with the way your teeth look because of permanent stains, uneven size, or noticeable chips, it can be difficult to smile or laugh with confidence.
At Andrew G. Mortensen, DDS, Inc., we use custom-crafted veneers to cover cosmetic imperfections on the front surface of your teeth, revealing a brighter, more even smile.
Want to find out why veneers are such a popular option among our Fountain Valley, CA, patients?
Top 3
Benefits of Veneers
Natural-Looking Results
A dental veneer is an ultra-thin, tooth-colored porcelain shell that is custom-made to fit snugly over the front surface of a tooth. Because veneers are made from medical-grade, translucent porcelain, light shines through to your natural teeth, resulting in an extremely lifelike appearance. Dr. Mortensen can adjust the color of the veneer to match surrounding teeth, and in most cases, it is difficult to tell the difference between a tooth that has a dental veneer and one that doesn't.
Comprehensive Coverage—Fast
Porcelain veneers can be used to address a variety of dental problems that might otherwise require multiple treatments. Veneers can be used to cover cracked, chipped, or stained teeth. A veneer can also be used to change the shape or width of your teeth to fill in small gaps or correct slight misalignments.
Customized to Your Needs
Dr. Mortensen offers many types of veneers, including minimal prep and no-prep veneers. Dr. Mortensen can place one veneer to improve the appearance of a single tooth, or he can place veneers on all of the front teeth for a complete smile makeover. During an evaluation at Dr. Mortensen's Fountain Valley practice, he will discuss porcelain veneers in greater detail and help you decide if they are the right dental solution for your teeth.
What
Conditions Are Concealable with Veneers?
If you are hesitant to smile because you are embarrassed about the appearance of your teeth, we recommend that you consider porcelain veneers. Veneers are a popular cosmetic treatment because they can mask a variety of dental imperfections, including:
Chipped teeth
Permanent discolorations such as tetracycline stains
Slight misalignments
Misshapen teeth
Because porcelain veneers can address a variety of dental concerns at once, they are a popular option for patients who want to fully rejuvenate their smile with our Fountain Valley, CA, dentist.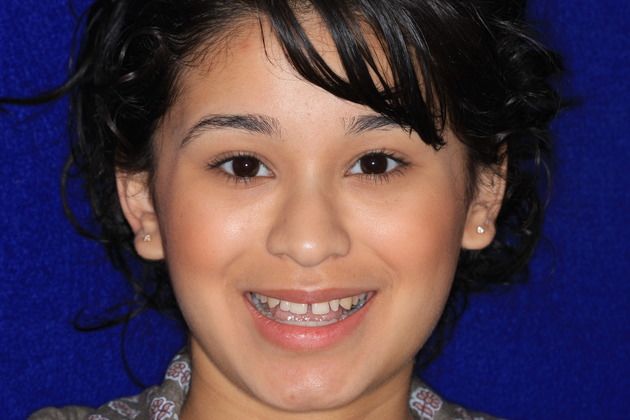 Before
After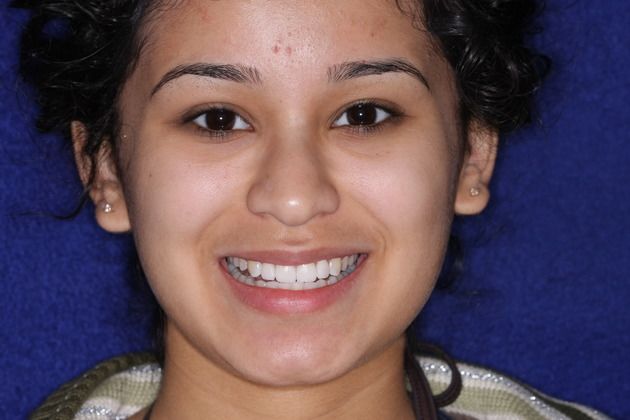 Traditional Veneers
Traditional dental veneers are extremely thin, but they require a small amount of enamel to be removed from the tooth.
Minimal Prep
Minimal prep options require very minimal modification to the teeth before placement.
No-Prep Veneers
No-prep dental veneers do not require any modification to the teeth before placement. They are a great option for patients who do not need their teeth resized or reshaped.
Why
Choose Dr. Mortensen as Your Dentist
Although many dentists offer porcelain veneers at their practice, not all dentists have the level of training and expertise that Dr. Mortensen does. He has received cosmetic dentistry training at the world-famous Las Vegas Institute for Advanced Dental Studies and is an accredited member of the American Academy of Cosmetic Dentistry.

His relationships with patients and exceptional results have earned him various distinctions, including:

- Best Dentist by The Orange County Register's "The Best of Orange County"
- Patients' Choice Winner by Opencare

When designing your cosmetic treatment, he will take into account your facial features and surrounding teeth to create great-looking results.
Dedicated
Dedicated
Typical
Treatment Timeline
Placing porcelain veneers typically takes two appointments.
Consultation
During your first visit, Dr. Mortensen will examine your teeth to make sure they are healthy enough to support veneers.
Preparation
If you opt for traditional, thin veneers, Dr. Mortensen will prepare the affected tooth by removing about half a millimeter of enamel.
Impressions
He will then create an impression to be sent to our trusted dental lab, where a skilled ceramic artist will craft your veneer.
Temporaries
Dr. Mortensen will place a temporary veneer to protect your teeth until the permanent veneers are ready.
Placement
During a second appointment, our dentist will check the fit, feel, and look of the final veneer before permanently bonding it to the tooth.
Results
The result is a beautiful, natural smile that requires no special upkeep.
Contact Our Practice for Porcelain Dental Veneers
Many patients who have come from throughout Orange County to our Fountain Valley office for porcelain veneers have been thrilled with the difference they make. You can choose to have a full smile makeover with a full set of porcelain veneers, or you can improve the aesthetics of even just one tooth. We will work with you to determine the scope of treatment that's ideal for you. Schedule an appointment with Dr. Mortensen today to find out if you are a good candidate for porcelain dental veneers.
Andrew G. Mortensen, DDS, Inc.
Dr. Andrew Mortensen is a top-rated dentist who uses state-of-the-art technology and modern materials to create stunning results for his patients. His exceptional care and expertise have earned him hundreds of 5-star reviews, and he is an accredited member of the American Academy of Cosmetic Dentistry with training from the world-famous Las Vegas Institute for Advanced Dental Studies.

Ready to schedule a consultation at our dental practice? Request an appointment online or call us at (714) 964-4183.
Message
Our Staff
Reach out to us today to set up an appointment and strengthen your oral health.
"

I am proud to have served patients in our community. Through continuing education and state-of-the-art equipment, we are able to offer you and your family the high level of care you're looking for.

" Andrew G. Mortensen, D.D.S.
18837 Brookhurst St
Ste 109
Fountain Valley, CA 92708
Open Today 7:30am - 4:30pm