Restorative Dentistry Can Repair Your Smile
A functional and beautiful set of teeth are critical, not only for the self-confidence and social benefits it provides, but also because it is a crucial part of oral and overall health. Restorative dentistry at our Fountain Valley dental practice can restore damaged or lost teeth and gums to a healthier, more functional, and more attractive condition. Dr. Andrew G. Mortensen and his exceptional team offer several restorative dentistry options to their California patients, including full mouth reconstructions, root canal therapy, fillings, metal free fillings, and inlays or onlays.
If you want to learn more about restorative dentistry treatments, contact our Fountain Valley dental practice today to schedule a private consultation with Dr. Mortensen. We are ready to help!
Full Mouth Reconstruction
The most comprehensive restorative dentistry procedure, a full mouth reconstruction involves a reconstruction of all upper and lower teeth. This could combine a number of restorative and cosmetic dentistry treatments like dental crowns, dental bridges, dentures, and even gum reshaping.
Root Canal Therapy
When the interior pulp tissue in the tooth's root becomes infected, root canal therapy can prevent its progression and, ultimately, a tooth extraction. During this restorative dentistry procedure, the non-essential pulp tissue is removed from the tooth's root cavity, which is thoroughly cleaned and filled.
Fillings
Teeth with cracks, cavities, or fissures from decay can be repaired with dental fillings. These restorative dentistry materials can be made from gold or silver amalgam. During the procedure, the affected area is completely cleaned of debris and decay in preparation for the fillings.
Metal Free Filling
Metal free fillings are made from a tooth-colored composite porcelain that offers a more aesthetically-pleasing alternative to traditional fillings. Patients with existing metal fillings may choose to have them replaced with metal free fillings.
Inlays and Onlays
Inlays and onlays are dental restorations that are bonded to damaged sections of the tooth. Inlays are bonded to the center of the tooth, while onlays are designed to restore and protect the edges and bite points of the tooth. They provide both aesthetic and functional benefits
Dental Implants
Dental implants are recognized as the gold standard for addressing tooth loss. Implants are the only restorative solution that guard against jaw bone loss - a condition that occurs after teeth fall out or are extracted - and mimic natural tooth roots with titanium posts embedded in the jaw. Once healed, implants can support a range of dental restorations.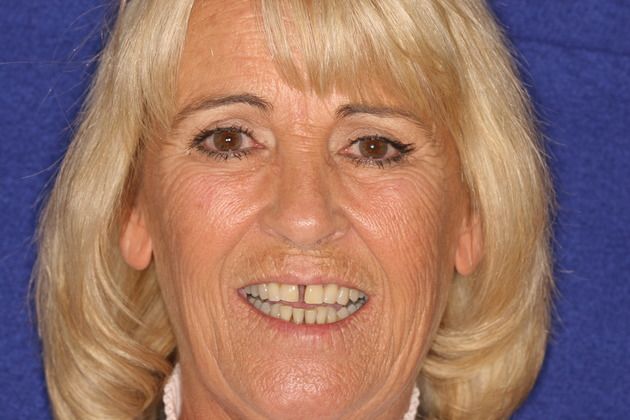 3D Digital X-rays
Consistent with our commitment to using advanced technologies in our office, we prefer 3D digital x-rays over traditional dental x-rays. This type of imaging system offers a number of benefits to our patients, including more precise planning and improved treatment outcomes.
Dentures
If you are missing most or all of your teeth, your dentist may recommend dentures. Dentures can be full (replacing an entire missing dental arch) or partial. Full and partial dentures can be removable or implant-supported for enhanced stability.
Dental Bridges
If you are missing a single tooth or a small number of teeth in a row, you may be a good candidate for a dental bridge. Bridges literally bridge the gap left by missing teeth and be secured by implants or crowns placed on healthy, adjacent teeth.
Contact Us for Restorative Dentistry
Dr. Mortensen's experience and skill provide the restored strength, health, functionality, and beauty of his patients. If you are in need of restorative dentistry, contact our Fountain Valley, California dental practice today to schedule a consultation for any number of restorative dentistry options.