Dental Implants by Implant Dentist Dr. Andrew Mortensen
In the past, people with lost teeth had to put up with permanent gaps in their smile, bone loss, the shifting of their remaining teeth, and difficulties maintaining hygiene. Today's patients who are missing one or more teeth want replacements as natural-looking and comfortable as possible – and for our Costa Mesa and Orange County patients, implant dentist Andrew Mortensen, DDS, can make this a reality with high-quality titanium dental implants.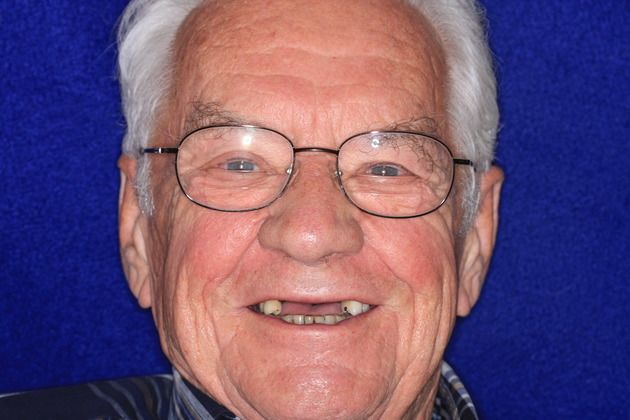 Before
After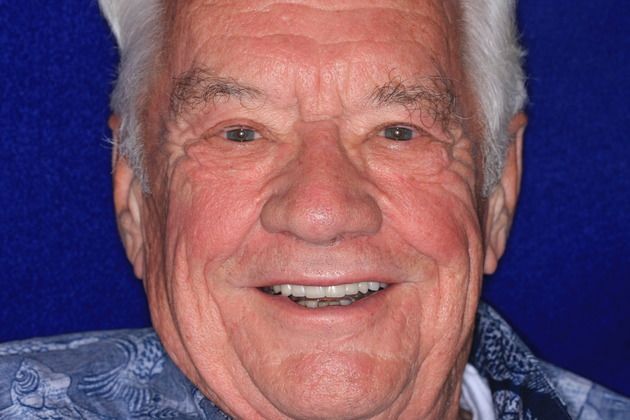 Benefits of Dental Implants
Dental implants are an excellent solution to missing individual teeth and a welcome alternative to small dental bridges or removable partial dentures. Dental implants can effectively replace just one missing tooth, or a larger number during a full-mouth reconstruction.
Not only do dental implants eliminate gaps in your smile – restoring the strength to your bite and eliminating the hygiene problems that missing teeth create – but they also provide a comfortable fit and a completely natural look, because they are custom-made for our Costa Mesa and Orange County area patients to perfectly mimic the appearance of their lost teeth. Our implant dentist, Dr. Andrew Mortensen, ensures that your dental implants resemble your natural teeth in color, shape, size, and length. Dental implants can also be used to relieve jaw pain diagnosed through neuromuscular dentistry.
Placing Dental Implants
Dental implants are anchored onto a titanium post which is screwed into your jawbone while you are under anesthesia. Titanium is ideal because your jawbone and gums grow around it, making for a strong and permanent post. On top of this anchor is attached a custom-crafted crown that resembles your real teeth – the visible part of your dental implant. With proper care, this crown can last for decades, and the titanium post will last forever.
Because dental implants require surgery, they are intended only for candidates with sufficient bone and healthy gums. However, at our office in Fountain Valley, near Costa Mesa, implant dentist Andrew Mortensen, DDS, utilizes a variety of techniques that can make dental implants work for you.
Don't put up with missing teeth! They take away from the beauty of your smile and make it tougher to enjoy the foods you love. Patients come to us from all over Orange County and as far south as Costa Mesa seeking a solution for their missing teeth or a full mouth rehabilitation. Odds are, dental implants can help you. For more information, please contact our implant dentist, Dr. Andrew Mortensen, today.
Message
Our Staff
Reach out to us today to set up an appointment and strengthen your oral health.
"

I am proud to have served patients in our community. Through continuing education and state-of-the-art equipment, we are able to offer you and your family the high level of care you're looking for.

" Andrew G. Mortensen, D.D.S.
18837 Brookhurst St
Ste 109
Fountain Valley, CA 92708
Open Today 7:30am - 4:30pm