The History of the Toothbrush
By Andrew Mortensen, DDS on November 29, 2016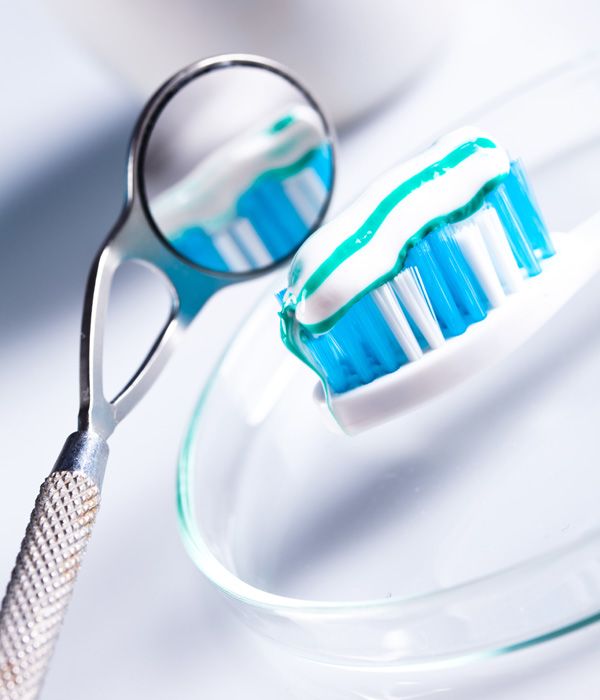 There are certain habits and tools that help patients preserve the health and beauty of the smile. Patients rely on general dentistry services, such as dental exams and cleanings to prevent serious oral health problems, and restorative dentistry treatments, such as fillings, crowns, and dental implants to rebuild a smile that has already suffered from oral damage. While these professional dental services are of vital importance, there is a simple tool that plays a huge role in preserving oral health - the toothbrush.
Most people use a toothbrush multiple times a day to remove food particles, sugars, starches, and bacteria from the teeth and gums. But few people have ever stopped to consider where the toothbrush came from. Here, we take a look at the history of the toothbrush, and how our Fountain Valley, CA patients can maximize the benefits of this important dental tool.
The Long History of Toothbrushes
History tells us that toothbrushes have been around since around 3500 BC. The toothbrushes from this time were much different than those we use today. Archeologists have found toothbrushes in the tombs of Egyptians. The Egyptians used a twig that was frayed at the end to create "bristles." The Babylonians also used this toothbrush design.
Around the 15th century, the Chinese invented a version of the toothbrush. This is believed to be the first toothbrush to use natural bristles, and is fairly similar to the modern toothbrushes that are used today. The Chinese design used the rough hairs from a pig's neck to act as bristles to clean the teeth. These course hairs were tied to the end of a bamboo stick so that the toothbrush could be easily controlled while cleaning the teeth.
The Chinese toothbrush design was adapted by the Europeans, with a slight variation. In Europe, people tended to use horse hairs or feathers as bristles, rather than pig hair.
The Modern Toothbrush
While different civilizations varied the design of the toothbrush slightly by altering the source of bristles, there were no major changes made to the toothbrush until nylon was invented. In 1938, manufacturers started to use nylon bristles instead of natural bristles. By the 1950s, manufacturers had found a way to make softer nylon bristles that most consumers found far more comfortable. This secured the basic modern toothbrush design that is still used today.
Of course, today, there are countless variations to the simple toothbrush model. Patients can purchase toothbrushes with curved handles, an angled toothbrush head, soft or hard bristles, and electric toothbrushes.
Healthy Toothbrush Habits
The toothbrush is one of the most important dental tools available to consumers, but what is even more important than the type of toothbrush a patient uses is how it is used. Below are some toothbrush habits:
Brush the teeth at least twice a day, and preferably after each meal
Use short, gentle strokes
Brush all surfaces of the teeth, including the front, back, and biting surface
Brush near the gum line and clean the tongue
Replace your toothbrush every three to four months, or when the bristles become frayed
Contact Us
The toothbrush is a beneficial dental tool that helps patients maintain good oral health, but it cannot replace the professional care of an experienced dentist such as Dr. Andrew G. Mortensen. If you are due for a routine dental exam or cleaning, or are in need of restorative dentistry services, Dr. Mortensen can help. Contact us at your earliest convenience to learn more about our comprehensive range of dental care services.
Related to This
Message
Our Staff
Reach out to us today to set up an appointment and strengthen your oral health.
"

I am proud to have served patients in our community. Through continuing education and state-of-the-art equipment, we are able to offer you and your family the high level of care you're looking for.

" Andrew G. Mortensen, D.D.S.