Improving the Smile with Treatment for Hyperdontia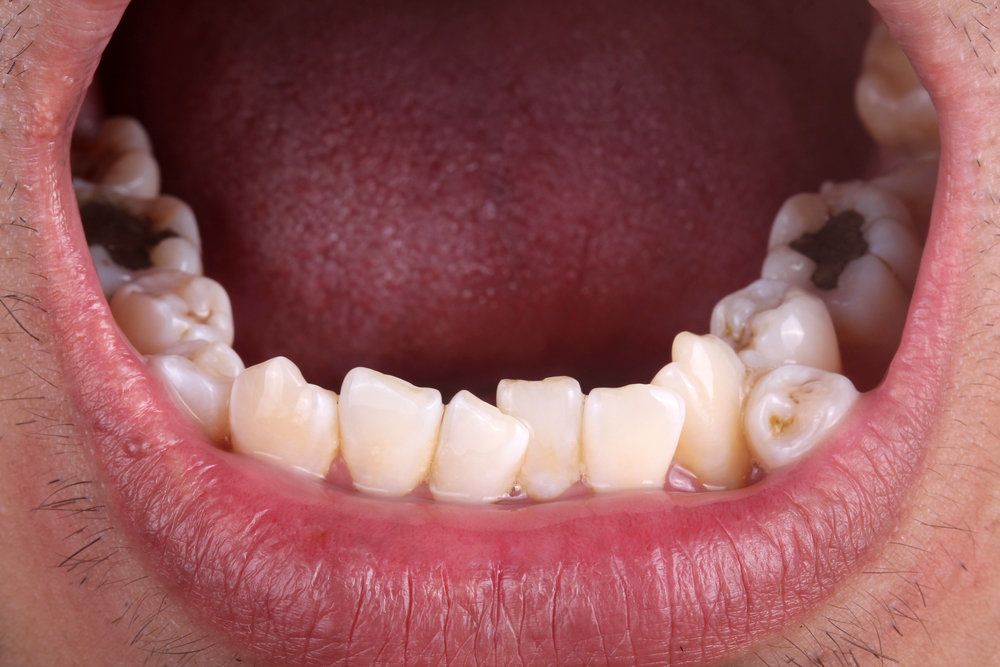 Hyperdontia refers to a condition in which one or more extra teeth are present. For those with hyperdontia, the impact can be felt beyond the smile's appearance, potentially causing oral health problems and negatively impacting self-esteem. Fortunately, restorative dentistry treatments can address many of the aesthetic and health issues caused by hyperdontia. To find out more about treatment for hyperdontia, we welcome you to schedule a consultation with Fountain Valley, CA dentist Andrew G. Mortensen.
About Hyperdontia
Generally, adults have 32 permanent teeth. When a person has one or more extra, or supernumerary, teeth, they are said to have hyperdontia. Hyperdontia often begins in childhood as adult teeth come in and is generally more common in males than females.
The supernumerary teeth may look the same as the surrounding teeth. One of the most common areas for supernumerary teeth is between the two front teeth. Typically, these supernumerary teeth are more peg-like and referred to as mesiodens.
What causes hyperdontia is not clear, but it is may be related to genetics and is often found along with such genetic conditions as Gardner syndrome, Ehler-Danlos syndrome, or when a cleft lip or palate is present.
Hyperdontia Increases the Risk of Oral Health Problems
Supernumerary teeth may overlap, which can make it difficult for some with hyperdontia to properly clean the teeth and gums. This can increase the risk of tooth decay and gum disease. While some people may never experience oral health problems related to supernumerary teeth, others may develop such problems as:
Malocclusion
Tooth decay
Gum disease
Impacted teeth
Overcrowding of the teeth
Oral tumors or cysts
Teeth fusing together
Treatment for Hyperdontia
The primary treatment for hyperdontia is extraction. Prior to extraction, X-rays are often taken to assess supernumerary teeth and determine if they are impacted or erupted.
If supernumerary teeth are partially or fully erupted, they may easily be extracted. During a normal extraction, local anesthetic or general anesthesia is given. To remove a supernumerary tooth, a dental tool called an elevator is used to gentle wiggle the tooth back and forth to help loosen it within the socket. Once sufficiently loosened, the tooth is grasped with dental forceps and gently pulled out.
In circumstances where a supernumerary tooth is impacted, oral surgery may be necessary to remove the tooth. As with a normal tooth extraction, a sedative or anesthetic will be given to keep the patient comfortable during surgery. To begin the procedure, an incision is made in the gums and sometimes in the bone surrounding the area of the impacted tooth. Next, the impacted tooth is broken into pieces and each piece is removed. Once all of the pieces are removed, the incisions will be closed.
After tooth extraction, some people may require orthodontic treatment to correct malocclusion or other alignment issues. Traditional braces are often the best solution for such issues as they can correct mild to severe alignment issues.
Schedule a Consultation
If you have hyperdontia and would like to learn more about your treatment options, please schedule a consultation with Dr. Mortensen.
Related to This