Sports Mouth Guards: Dentistry for Athletes at All Levels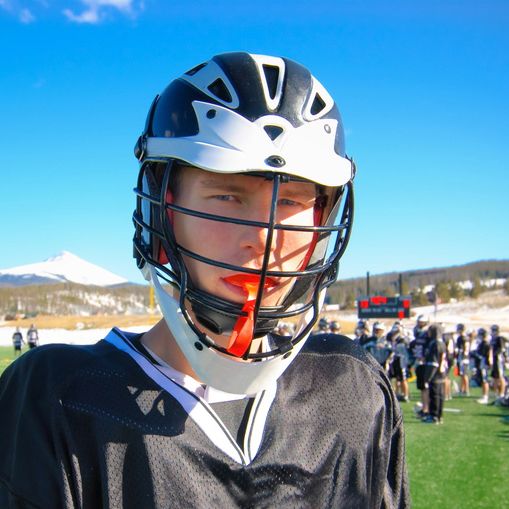 The team at our Fullerton, CA practice is proud to offer comprehensive general dentistry services to patients. Our focus on preventative care as well as advanced aesthetic treatment means we can meet a diverse range of needs based on the patient's own goals and experience.
We're proud to offer some sports dentistry services for patients of all ages and levels of competition. Whether you're a pro, a student, or a weekend warrior, we can help you. Mouth guards are an important consideration for athletes, so let's consider why a mouth guard may be right for you.
Athletes at Risk for Dental Injuries
Athletes who participate in contact sports and combat sports are more likely to suffer from dental injuries. That includes people who participate in the following activities:
Football
Hockey
Rugby
Lacrosse
Mixed martial arts (MMA)
Boxing
Tournament martial arts
Wrestling
Even Non-Contact Sports Can Lead to Injury
While its obvious that contact and combat sports can lead to injuries, the same is true of non-contact sports that are quite physical. This includes sports like basketball, soccer, and field hockey. A stray elbow, a high kick, an accidental collision, or an errant ball can lead to serious harm, and athletes need to take these risks seriously.
Practice and Training Is Getting More Intense
What's more, we have to note that practice and training are getting more intense than ever these days. Even though the heat of competition is not there, intense training can lead to injuries or accidents, and anything you can do to avoid harm is crucial.
How a Mouth Guard Works
A mouth guard is a protective retainer that is worn during athletic competition. The mouth guard protects the teeth, gums, and tongue from harm. This means reduced risk of losing a tooth, tooth fractures, periodontal injury, and injuries to the tongue.
Mouth guards are worn by athletes in contact sports, combat sports, and even non-contact sports. If you watch basketball a lot, for instance, you may have seen the Golden State Warriors' Steph Curry chewing on his mouth guard. Just goes to show how important a mouth guard can be to athletes of all kinds.
Store-Bought Mouth Guards
You may have seen mouth guards available at your local sporting goods store. This includes stock mouth guards which come in just one shape as well as semi-customizable mouth guards.
Any kind of mouth guard is helpful when it comes to preventing dental injury. However, not all mouth guards are created equal. Stock mouth guards can feel uncomfortable when worn, and could distract you in the heat of competition. The semi-custom mouth guards may be more comfortable, but they are still not made to fit your mouth as best as they could.
Why You Should Consider a Custom Mouth Guard
While it will cost more to get a custom mouth guard made, these professionally designed protective retainers have a number of advantages over their store-bought counterparts:
A perfect fit for your teeth
Better level of protection because of customization
Use of high-quality materials
Comfort when the mouth guard is in place
The look of the professional mouth guard can be customized as well
Treatment for Dental Injuries
For athletes who experience a dental injury during competition, no worries. We offer a host of restorative and emergency dental services. Our team can help re-socket a lost tooth, repair a fracture, mend injured gums, and more.
Learn More About Sports Dentistry
To learn more about protecting your teeth from injury, be sure to contact an experienced cosmetic and restorative dentist. We will work with you to help prevent damage to the teeth and gums.
Related to This