Factors Affecting Invisalign® Appointment Frequency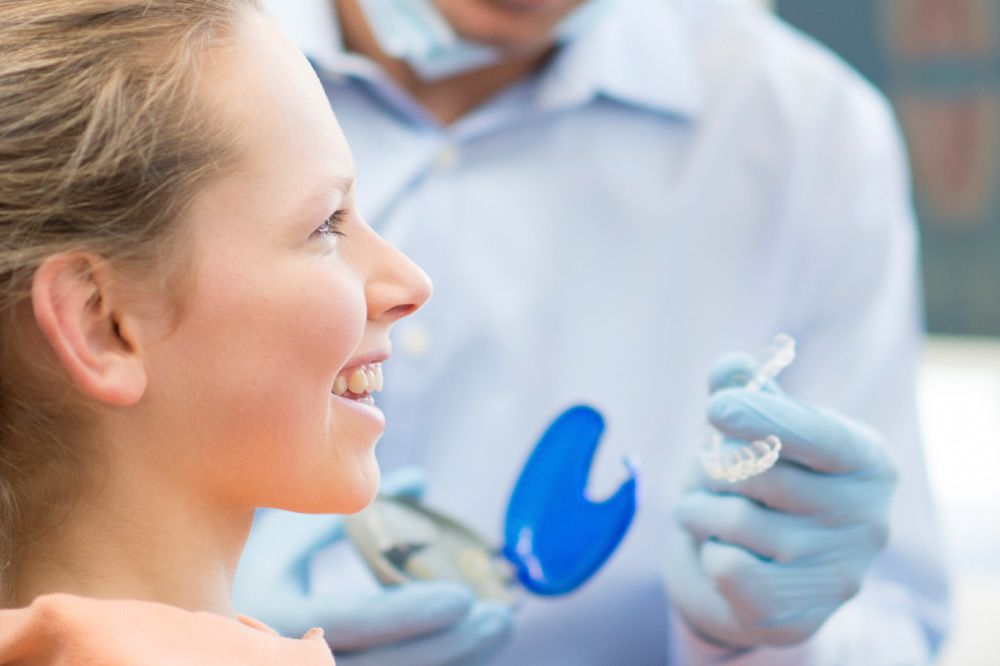 Invisalign® is a popular orthodontic therapy that uses a series of clear dental trays to discreetly align teeth. In addition to giving you straight teeth, Invisalign can also address bite misalignment issues.
People considering Invisalign often ask Dr. Andrew Mortensen how long the treatment will take and Invisalign appointment frequency. Dr. Mortensen can answer your questions during a consultation at our Fountain Valley, CA, practice.
Here, we answer these questions to give you a better understanding of the Invisalign treatment process.
How Does Invisalign Work?
Invisalign retainers are made of a clear, biocompatible plastic. Each dental aligner is customized for you based on impressions of your teeth, and a computer-generated model.
About every two weeks, you will be given a new retainer to wear, with each new retainer straightening your teeth a little more.
The duration of your treatment will depend on the extent of your tooth or bite misalignment. That said, most patients need a year to 18 months to finish treatment.
The Minimum Number of Appointments
Invisalign patients will need three appointments minimally to complete therapy. These three appointments include:
The first appointment is a consultation with the dentist. At this time, an exam is performed and impressions are taken of your teeth. Computer modeling software uses this information to make your customized aligners. The consultation lasts about an hour and is usually the longest visit.
At the second appointment you receive your retainers. You may receive all of them, or only some of them.
At the third appointment, your dentist will review your progress, ensure treatment is finished, and discuss ways you can maintain your straight teeth.
Most Patients Need Additional Appointments
Most patients will need more than three appointments as part of their Invisalign treatment. During your consultation, Dr. Mortensen can give you a better idea of how many appointments you may need to complete therapy.
As a rule of thumb, more severe or complex misalignment cases will require more check-ups and longer treatment times. On the other hand, patients with a straightforward case of minimal tooth misalignment may only require three or four appointments during a six-month treatment course.
What Can Increase Appointment Frequency
Invisalign is designed to work when patients wear their retainers for 22 hours a day minimally. Dental trays should only be removed when eating or brushing and flossing.
Patients who do not wear their retainers for the daily minimum will have longer treatment times and more check-ups. By wearing your retainer at least 22 hours a day, you can minimize the duration of your overall Invisalign therapy and the number of related dental appointments.
Learn More about Invisalign Today
The Invisalign system is preferred over traditional orthodontics for a variety of reasons, including fewer appointments. Find out if this approach to teeth straightening is right for you by making your consultation with Dr. Mortensen today. You can leave us a message online, or speak directly to a staff member by calling us.
Related to This