How to Properly Clean and Care for Invisalign® Aligners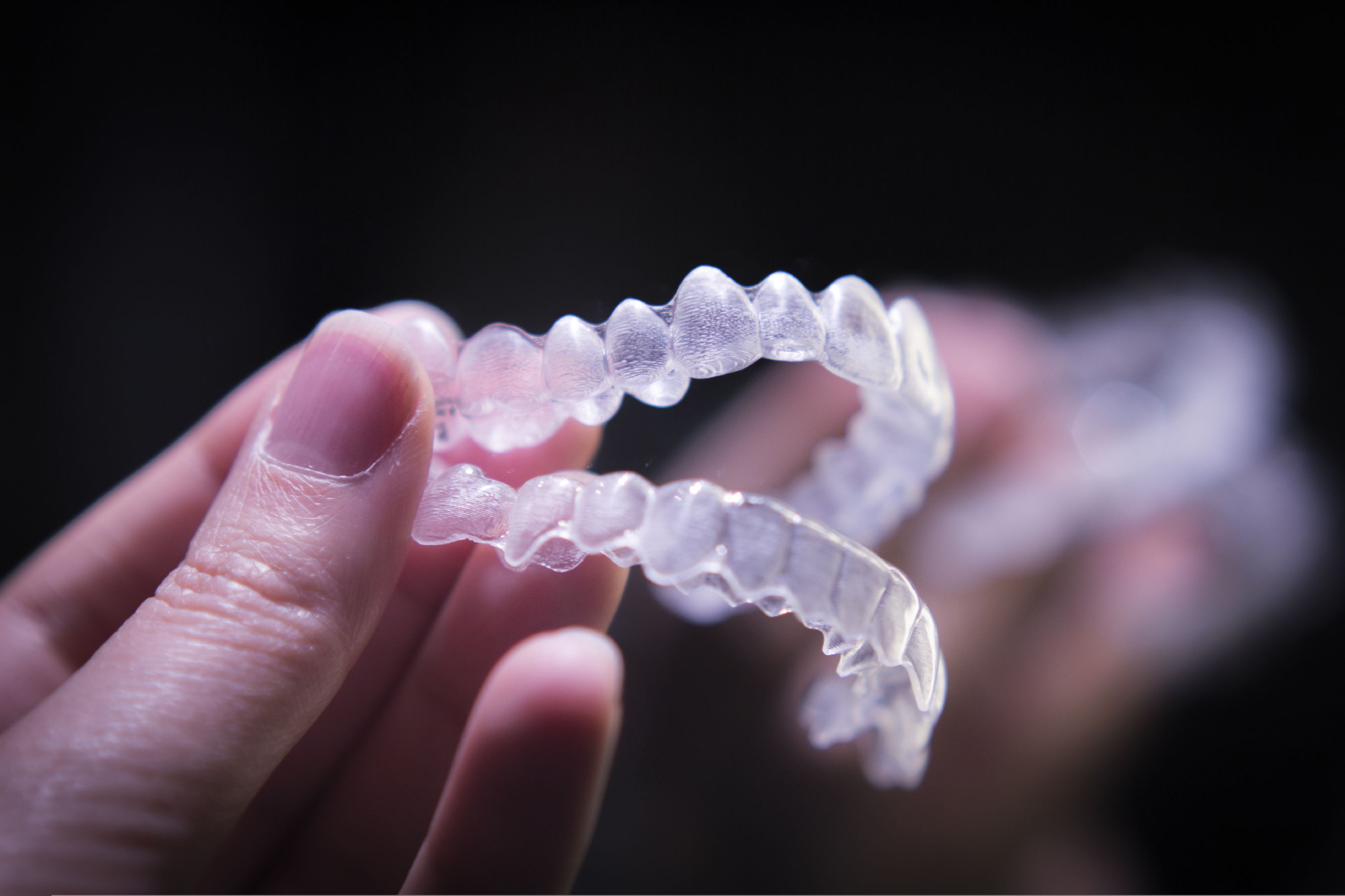 Invisalign® is a teeth straightening treatment that uses clear plastic aligners to provide the pressure that is needed to shift the jaw and teeth to their proper position. Throughout Invisalign treatment, patients progress to a new set of aligners approximately every two weeks.
Though each aligner is not worn for an extensive period of time, it is important that they are cared for properly. Dr. Andrew Mortensen teaches our Fountain Valley, CA patients how to properly clean and care for Invisalign aligners so that they maintain clear, clean aligners that straighten their smile effectively and discreetly.
Eating with Invisalign Aligners
When patients begin Invisalign treatment, they often ask how they eat or drink with Invisalign aligners in place. The short and simple answer is that you don't. It is important that patients keep Invisalign aligners away from foods and drinks so that they do not take on unwanted odors or colors. To be safe, our Fountain Valley patients should remove aligners any time that they are eating or drinking anything besides a glass of water.
Removing aligners for eating and drinking is also important because it prevents food particles, sugars, and starches from getting trapped between the teeth and aligner trays. We want patients to maintain good oral health throughout Invisalign treatment, so it is vital that the teeth and aligners are kept clean so that they do not become a breeding ground for bacteria.
Cleaning Aligners
Even though patients should not be wearing Invisalign aligners while they eat or drink, the aligners still need to be cleaned regularly. Invisalign patients can follow a few simple tips to keep their aligners clean and free of color, odor, or harmful bacteria:
Rinse aligners when they are removed
Soak aligners in a cleaning solution when possible (preferably once a day)
Brush aligners each night when brushing the teeth
Clean or brush aligners with a cleaning solution formulated for Invisalign, or clear anti-bacterial soap (do not use mouthwash, colored soap, or toothpaste)
Good oral hygiene habits are also essential to keeping aligners clean. When aligners have been removed, patients should always brush their teeth before putting aligners back in place. If brushing is not possible for some reason, the mouth should at least be rinsed well with water.
Storing Aligners
Invisalign aligners need to be worn for at least 20 hours a day for treatment to be effective. But what should our Fountain Valley patients do with aligners when they aren't being worn? Storage is a big part of aligner care. Proper storage will assist in keeping aligners clean and free of bacteria, and will also make it easier to keep track of aligners so they aren't lost.
All Invisalign patients should have retainer cases. We suggest that patients have at least one case to carry with them and another couple to keep at home. When aligners are removed, they should be rinsed, dried, and placed in a clean storage case. The case should be closed and placed in a safe spot until the patient is ready to put their aligners back in.
Schedule an Appointment
If you'd like a discreet and comfortable way to straighten your teeth, you may be an ideal candidate for Invisalign treatment. To learn more about the Invisalign process, schedule an appointment with Dr. Andrew Mortensen at your earliest convenience. You can send us a message to set up a consultation, or call our office at (714) 964-4183.
Related to This