Full Mouth Reconstruction
Are you dealing with multiple oral health issues such as tooth loss, gum disease, and severe decay?
Dr. Andrew G. Mortensen can perform a full mouth reconstruction to completely restore your smile.
Learn more about this life-changing opportunity at our top-rated dental practice in Fountain Valley, CA...
What Can a Full Mouth Reconstruction Do For You?
Enhance Appearance
Full mouth reconstruction restores function and health, but it has a host of aesthetic benefits as well. Patients can enjoy a healthier smile that makes them feel more confident about their appearance. We design natural-looking restorations that blend in seamlessly with your smile.
Restore Function
Missing or damaged teeth can make daily tasks like chewing or speaking a challenge. A full mouth reconstruction restores the form and function of your teeth, significantly improving your quality of life and relieving any pain or discomfort you may be experiencing.
Do You Have Any of These Symptoms?
If you are experiencing any of these symptoms, we encourage you to request a consultation so we can examine your mouth. Depending on the extent of these symptoms, you may require a single restorative treatment or a full mouth reconstruction. Dr. Mortensen will work with you to identify which procedures are best for you and your budget.
Missing tooth
Damaged tooth
Gum disease
Decay
"The Best Quality and Service."
You will love this practice: such competence, accommodation, superb client service, pleasant atmosphere and the most splendid staff working with a remarkable, experienced and talented dentist. Make an appointment - you won't regret it, and, on the contrary, you will be so pleased!
Read More Google Reviews
Dr. Mortensen and the entire staff are fantastic! Everyone is very nice and super attentive from the moment you walk in the door until you walk out of the door. They provide the very best quality and service. Dr. Mortensen and his staff deliver excellent work, each and every time. Both my husband and I go to Dr. Mortensen, and we simply could not be happier.
Read More Google Reviews
Stunning Results from Real Patients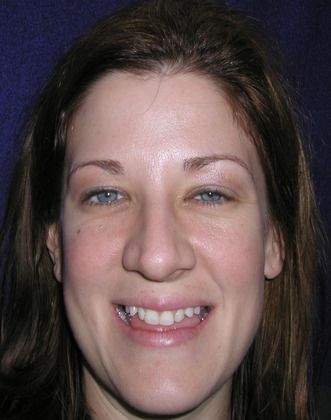 World-Class Dentistry
with a Personalized Touch
Years of Expertise
Dr. Mortensen
has been providing high-quality dental care since 1979. He has helped hundreds of patients achieve a healthier mouth by creating custom treatment plans that address their needs and repair the functionality of their smiles.
Advanced Technology
Our Fountain Valley office
is equipped with the latest dentistry equipment such as digital x-rays and cone-beam computed tomography. These advanced tools allow us to view your teeth, mouth, and jaw to accurately diagnose your issues and plan your treatment with confidence.
Sedation Dentistry
Don't let a fear of the dentist prevent you from getting the care you deserve. Dr. Mortensen can administer
oral conscious sedation
, which involves taking a pill that makes patients deeply relaxed and have little to no recollection of their full mouth reconstruction treatment.
A Healthy Smile Is One Step Away
Request Your Consultation Today
Do you think the state of your smile is hopeless? Talk to us before you give up. By combining solutions like dental implants, dentures, and more, a full mouth reconstruction can truly be life-changing. Patients no longer have to worry about what they eat, suffer the pain and dysfunction of a compromised tooth, or feel self-conscious about their smile. If you're ready to experience all the benefits of a full mouth reconstruction, fill out our online form to schedule a consultation with our dentist. You can also call our office serving Fountain Valley and Huntington Beach at:
Hear from Happy Fountain Valley Patients
5-Star Reviews
My dental health Fam is always on time with ALL my dental needs. Dr Mortensen welcomed me to the family back in 1987. I love the fact that my Fam is truthful, knowledgeable and sincere. And, YASS…I have gave a beautiful smile!!
View on Google
The entire staff is warm and friendly. All concerns are addressed. I never leave the office with unanswered questions or confusing details. The staff is sensitive to my dental needs.
View on Google
Common Full Mouth Reconstruction Procedures
Am I a Good Candidate for Full Mouth Reconstruction?
Request a consultation today
Are there multiple issues affecting your smile? Do you look in the mirror and think there is absolutely no hope of ever having a complete and healthy smile again? If so, you owe it to yourself to contact our dental practice in Fountain Valley, CA. We can create a custom combination of treatments that can give you a smile that is complete, functional, comfortable, and healthy. You can expect the results to help you look better, too!
Stop stressing about your compromised smile and start looking into the immense benefits of full mouth reconstruction. Request a consultation today by calling our Fountain Valley practice or by contacting us online.
"I'd Give Six Stars if I Could!"
Why Patients Love Our Fountain Valley Practice
I have nothing but good things to say about Dr. Mortensen and his staff, especially Susan who cleans my teeth. She us the best i have ever had, thorough, not too hard, fast and a very nice lady. The entire staff has the same kind, gentle and happy demeanor, it's contagious, and makes it a nice place to have unpleasant things done to your mouth. Five stars because they've earned them, i'd give them six if i could!
Read More Google Reviews
The dental office of Andrew Mortensen is always a sincere pleasure. The staff is incredibly kind, caring, and sweet. I always leave with a smile. I feel like a part of the family. I always feel like they have the best and most advanced tools and experience when it comes to my teeth. I had veneers recently done there and they are AMAZING. I love how much care and passion is given by Andrew Mortensen and his staff. If you're looking for a dentist, look no further.
Read More Google Reviews
Frequently Asked Questions
About Full Mouth Reconstruction
Does full mouth reconstruction hurt?
We will do everything we can to ensure your dental care is as painless as possible. No matter what your full mouth reconstruction involves, from dental implants to root canals, your dentist will numb the area so you are completely comfortable before treatment begins. Dr. Mortensen also offers oral conscious sedation to provide an extra level of comfort for patients who need it.
How long will my treatment take?

A full mouth reconstruction is completely customized to your needs. Some patients will only need a few procedures, while others will need more in-depth treatment. Healing times must also be considered, especially for treatments such as dental implants. It is impossible to give an accurate timeframe before your initial consultation. After your treatment plan is developed, we can provide an estimated timeline of your full mouth reconstruction.
How long do restorations like dentures and crowns last?
Restorations are made of durable, natural-looking material. With proper care and maintenance, they can last over a decade. Maintain good oral hygiene, visit your dentist regularly, and do not use your teeth or restorations for tasks such as opening packages. Your dental team will provide you with the information you need to maintain your smile for years to come.