Treatment for a Jutted Tooth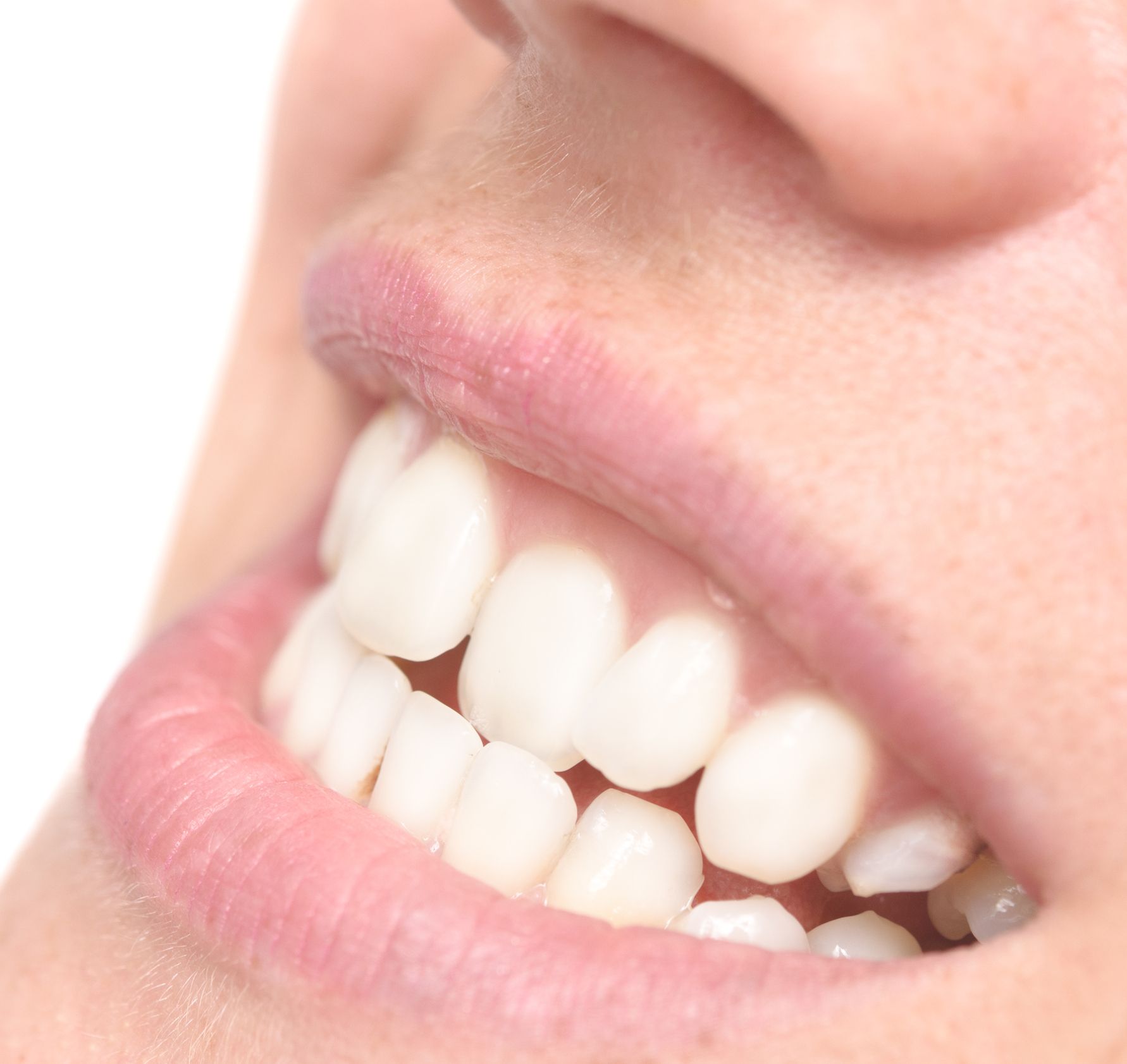 A jutted tooth can detract from a beautiful smile. This cosmetic dental condition occurs when one tooth sticks out, rather than sitting flush with surrounding teeth. While orthodontic treatment is the traditional treatment for a jutted tooth, we may be able to address the problem with cosmetic dentistry treatments, which mask flaws and improve the appearance of the smile.
At the practice of Andrew G. Mortensen, DDS, we will examine your teeth and recommend the appropriate treatment plan to address your unique needs. To get your personalized treatment plan for a jutted tooth, contact our Fountain Valley, CA practice today to schedule a consultation.
Causes of Jutted Teeth
A jutted tooth may occur as a result of overcrowding of the teeth, genetics, sucking the thumb, or tongue thrust. Overcrowding of the teeth occurs when the teeth do not fit within the upper or lower arch, causing one or more teeth to jut out. Genetics can result in a single tooth jutting out from the rest. Habits such as thumb sucking and tongue thrust can cause a tooth to jut out from the pressure that is applied to the tooth over time.
Cosmetic Dentistry Treatment Options
In cases of a mildly jutted tooth, cosmetic dentistry treatment may be able to improve the appearance of the smile. During your appointment, we can determine if porcelain veneers can mask the appearance of the jutted tooth.
Porcelain veneers are thin, tooth-shaped fabrications that are placed over a tooth to hide flaws such as discoloration and misshaped teeth. A veneer can also treat a jutted tooth if the tooth protrudes just slightly.
In this case, a small amount of the natural tooth structure will be removed so that the veneer can sit flush with surrounding teeth, making the teeth appear uniformly aligned. However, this treatment will only be recommended if a small amount of tooth structure needs to be removed. If the jutting is so severe that it would require a significant amount of tooth structure to be removed, orthodontic treatment will be recommended.
Orthodontic Treatment Options
We offer Invisalign® treatment at our practice, an orthodontic treatment that can shift the teeth into proper alignment. In the case of a jutted tooth, the Invisalign trays would be designed to push the tooth back so that it sits flush with surrounding teeth. Invisalign treatment is ideal because it corrects the alignment of the teeth, rather than masking flaws such as a jutted tooth.
However, unlike porcelain veneers, which can improve the appearance of the smile in just two appointments completed in about a two-week span, Invisalign takes longer. For most patients, Invisalign will take a period of several months. Patients will be given a series of aligner trays, each of which will be worn for two weeks until it is switched out with the next aligner in the series.
For patients with severe jutting and misalignment problems, braces may be the best solution. In this case, we can refer you to an orthodontist.
To find out which treatment for a jutted tooth is best suited to your needs, contact the practice of Andrew G. Mortensen, DDS today.
Related to This