How Long Do Porcelain Veneers Last?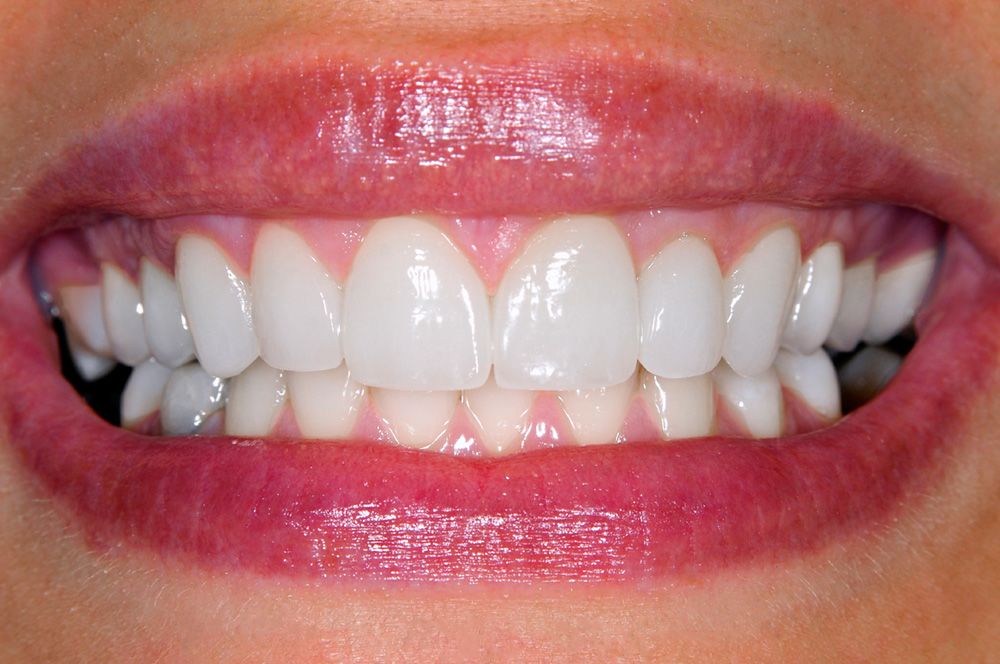 If you are dissatisfied with your smile due to chips, cracks, or stains, you can seek treatment options at our Fountain Valley, CA, practice. During a consultation, we can discuss whether veneers are right for you. Porcelain veneers are strong, thin ceramic shells that are affixed to the front surfaces of your teeth. The treatment covers imperfections to provide patients with attractive, radiant smiles.
Patients often want to know how long porcelain veneers last. Here, we explore that topic and offer some care and maintenance tips to help keep your smile looking great for the long haul.
How Long Do Porcelain Veneers Last?
Porcelain veneers are a long-term, durable treatment that typically lasts between 10 to 15 years. Longevity depends on how well patients care for them and whether or not they visit the dentist regularly. During these check-ups, the doctor can examine the veneers and look for any changes or signs of wear and tear.
Another factor that affects how long veneers last is your oral hygiene. A consistent regimen significantly improves your oral health. By regularly brushing and flossing, you can prevent conditions like cavities and gum disease that can wreak havoc on your teeth and gums.
Maintaining a healthy diet also plays a role in keeping your veneers for longer. By reducing the amount of sugars and starches you consume, you can lessen your chance of developing tooth decay. Overall, a diet rich in proper nutrients enhances your general and overall health.
What Are the Main Benefits of Veneers?
One of the primary benefits of veneers is the natural-looking results they offer. Since veneers are customized to match the color and translucence of your teeth, they blend in seamlessly for a better appearance. Additionally, since they are so thin, veneers are comfortable, and patients do not even feel them.
Though they are thin, veneers are durable and are designed to withstand normal wear and tear like pressure exerted from other teeth. This means that individuals can eat their favorite foods, bite down, and chew with ease.
Who Are the Best Candidates?
The best candidates for this treatment are patients with minor to moderate imperfections. These include:
Chips
Cracks
Stubborn stains
Gaps
Slight misalignments
Patients with more pronounced issues may need to seek alternative treatments. During an appointment at our Fountain Valley practice, our dentist can determine if veneers are the appropriate option to restore your smile.
How Are Veneers Placed?
At our practice, Dr. Andrew Mortensen offers several types of veneer options that are customized to a patient's specifications. Dr. Mortensen can provide patients with traditional, minimal prep, or no-prep veneers.
With traditional veneers, they are typically placed in two sessions. A small amount of enamel is removed from the tooth to prepare for the veneer. Your dentist might also need to reshape your tooth to ensure the veneer fits appropriately. The dental lab then customizes the veneer, which takes about two weeks. Once it is complete, the patient returns to the office where the dentist uses a strong dental bond to affix the veneer to the surface of the tooth.
Minimal prep veneers involve very little modification before placing the veneers. In comparison, no-prep veneers require no modification to the teeth, allowing the dentist to place them quickly and easily. This type is best for patients with minor cosmetic issues.
Schedule a Consultation
For more information about veneers and to learn which type is right for you, call our Fountain Valley office at (714) 964-4183. You can also schedule a consultation online.
Related to This